popular searches:Automatic bean curd machine, bean curd machine, bean curd machine, oil skin machine, bean curd production line, automatic biscuit maker, slag machine, dry bean curd machine, imitation handmade bean curd machine, small bean curd machine
Qingzhou Jinfuwang Food Machinery Co., Ltd. 0010010 gt; 0010010 gt;Comprehensive enterprise integrating R & D, manufacturing and salesService Hotline

13465659535

high quality

trustworthy

Show you

What are the advantages of our products

High degree of automation, easy to use and stable operationHigh pulping rate and stable performanceSmall footprintReduce labor intensityIntimate full serviceCan be customizedlow costhigh qualityLong use time
Choose our

4 The big reason

Can be customized according to user needs

01Factory direct sales, real machine operationFactory direct sales, no middlemen, to benefit customers.The machine can be operated before purchase, and the zero-distance experience is more real!02Soy products machinery, one-stop shoppingThe commodities sold are all newly developed on the market, efficient and energy-saving.Excellent stainless steel material, so you can avoid the trouble of passive inspection!03Focus on production, innovative research and developmentPractice the craftsman spirit, precision quality, and elaborate production.The equipment is multi-purpose, I wish you to develop a broad market.04Tailor-made, lower costZero distance thinking, tailored to your needs.Tracking service, rest assured and more worry-free!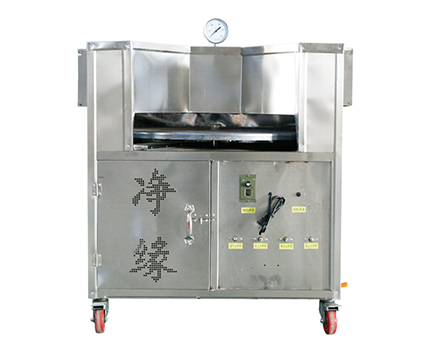 Qingzhou Jinfuwang Food Machinery Co., Ltd .——

Focus on the design and manufacture of tofu machine, dried tofu machine, bean skin machine and other soybean products machinery and equipment

Qingzhou Jinfuwang Food Machinery Co., Ltd.It is a manufacturer that designs and manufactures soy products machinery equipment such as tofu machine, dried tofu machine, bean skin machine and related production lines. Main products: automatic small tofu machine, imitation handmade bean skin machine, dried bean machine, automatic biscuit machine, slag machine, oil skin machine, etc. Various types of soybean products can be customized according to user needs. The equipment is mainly sold to Shandong, Hebei, Henan, Sichuan, Anhui, Hubei, Hunan, Shaanxi and other provinces.

Qingzhou Jinfuwang Food Machinery Co., Ltd. has good technical force, rich manufacturing experience and sincere service mentality, from planning and design, equipment manufacturing, transportation and installation to production training, tracking service, to help users create good economic benefits. Making good products is our aim.
contact usMore 0010010 gt; 0010010 gt;Qingzhou Jinfuwang Food Machinery Co., Ltd.Contact: Manager Cheng
Contact number: 13465659535
Address: Changshi Industrial Park, Qingzhou Development Zone
邮箱:1501184781@qq.com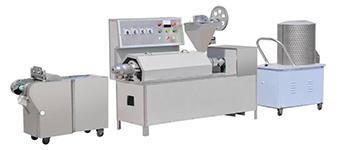 Industry knowledgeMore 0010010 gt; 0010010 gt;The rapid growth of automatic tofu machineTofu, soy products, and fermented soybeans have a wide variety, complex taste, and good flavor. According to legend, tofu was invented by Liu An, the king of Huainan in the Han Dynasty ...
Briefly introduce the advantages of bean skin machineThe advantages of bean skin machine: 1, one-time broken brain, to ensure the original taste of the product. 2, the unit output of soybean hull machine is high, and the thickness can be produced ...
The dried bean curd machine makes dried tofu, which greatly improves the production efficiencyAs a kind of soy products, dried tofu is rich in protein, salty and refreshing, hard and tough in taste and flavor, and many consumers ...